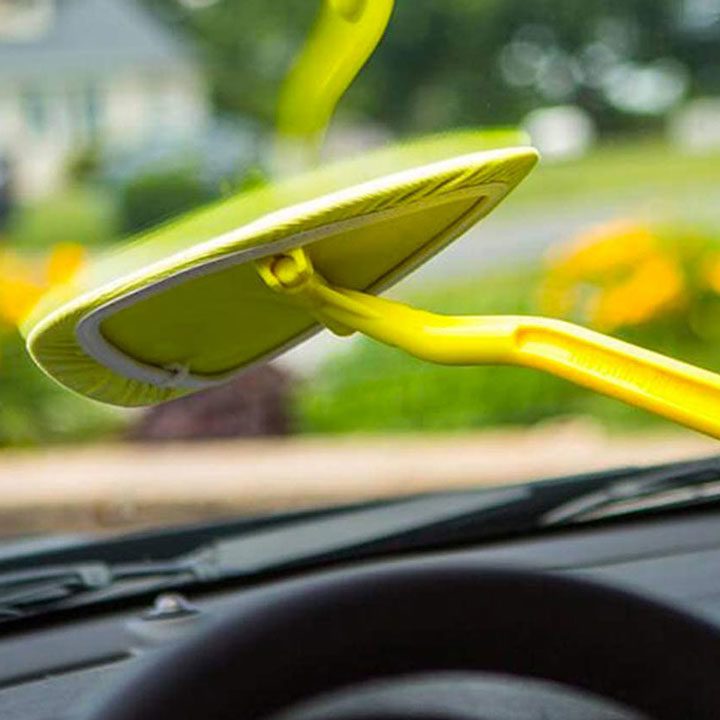 We all know how difficult it is to clean the inside of our windshields. It not only places your body in an awkward position but you can never reach every corner of the windshield especially with today's highly aerodynamically sloped windshields. The invisible Glass Reach & Clean Car Windshield Cleaning Tool makes it easy to clean the inside of your windshield with minimal effort.
The tool is a spade-shaped device that is attached to an 18″ long wand that will reach into every small crevice and corner of your windshield for a thorough cleanse. The spade part of the tool is covered with a microfiber bonnet that is designed for rigorous use, reversible, reusable and machine washable.
Wickedgadgetry.com is a participant in the Amazon Associates Program, an affiliate program that allows sites to earn fees by linking to Amazon.com and affiliated sites.