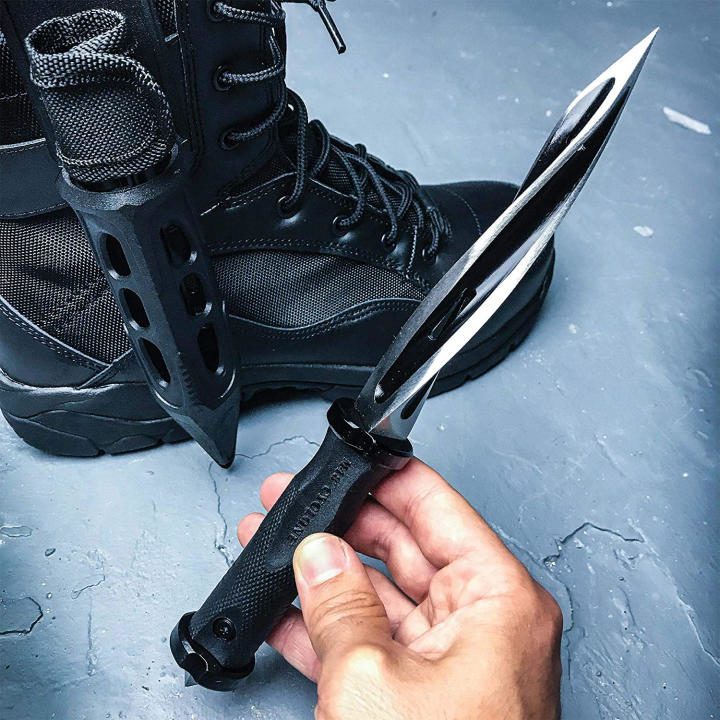 The M48 Cyclone Boot Knife is a must have survival blade if you find yourself in an emergency situation. Just like its companion the M48 Cyclone Spiraling Dagger, the M48 Cyclone boot knife features a cast stainless-steel blade with reinforced Nylon handle that has the power and spiraling sharpness of the tri-edged Cyclone.
It features a 5-3/4" cast stainless steel blade that has been crafted into a tri-edged triumph which tapers down to an incredibly sharp point. With a glass-fiber-reinforced Nylon handle, it provides a strong and secure grip with a stainless-steel skull crusher pommel at the end. The blade slides effortlessly into a custom Vortec belt sheath that fits like a glove and is virtually indestructible.
Wickedgadgetry.com is a participant in the Amazon Associates Program, an affiliate program that allows sites to earn fees by linking to Amazon.com and affiliated sites.