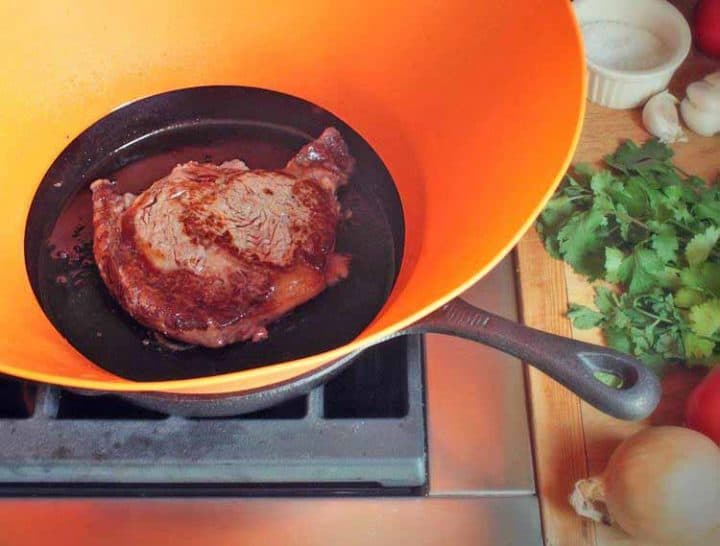 This Silicone Splatter Guard For Frying Pans Keeps Your Stovetops Clean While Frying!
If you enjoy frying food but hate the splatter mess, try these Silicone Splatter Guard that prevents your stove and kitchen counter from becoming and oily mess. When cooking greasy foods like bacon, or just frying an egg in oil or butter there is that annoying splatter of oil all over your stovetop. The splatter guard alleviates this problem by providing a wall for oil and grease to drain right back into the frying pan. Not only do you save on oil but you keep your stovetop and kitchen countertops clean from splattered oil. The splatter guard is made of silicone and wraps around the inside of your frying pan.  It's made of BPA-free, FDA compliant silicone and can withstand temperatures of up to 450°F.
Wickedgadgetry.com is a participant in the Amazon Associates Program, an affiliate program that allows sites to earn fees by linking to Amazon.com and affiliated sites.