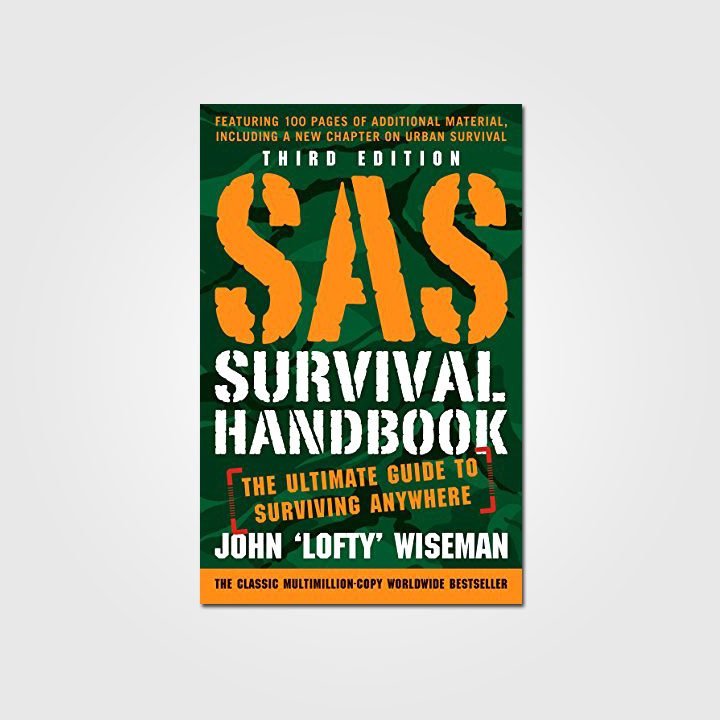 With everything going on in the world, its quite obvious that survival will become a top priority in the days ahead. Let's face it, pandemic, political turmoil, economic uncertainty will have the average person seeking ways to survive like they have never done before and this SAS Survival Handbook: The Ultimate Guide to Surviving Anywhere will become a necessity. Used by the British SAS and written by John Wiseman, a former survival instructor for Britain's elite Special Air Service, the book addresses every conceivable disaster scenario and how you can survive it.
This step-by-step survival manual prepares you for everything from urban survival to handling animal attacks. This multimillion-copy worldwide bestseller SAS Survival Handbook is the definitive resource for surviving in the great outdoors and an important resource for campers, hikers, and outdoor adventurers. It includes techniques on campcraft, navigation, fear management and strategies for coping with any type of disaster.
This book is a comprehensive course in emergency and wilderness survival from little known medicine and techniques to maximize survival in any climate when injured. In addition, information on what to eat if you run out of food, what to avoid and where to find it, and how to prepare it and not be poisoned. Learn to find the best location to pitch your camp, constructing appropriate shelter, organizing camp, staying warm and creating tools.
Best of all mindset is everything and vitally important to survival and this resource will teach you how to react to animal attacks, natural disasters or hostile situations and how to survive a scenario where all services and supplies are cut off.  Lastly, The ultimate guide to surviving anywhere, is now updated with more than 100 pages of additional material, including a new chapter on urban survival.
Wickedgadgetry.com is a participant in the Amazon Associates Program, an affiliate program that allows sites to earn fees by linking to Amazon.com and affiliated sites.