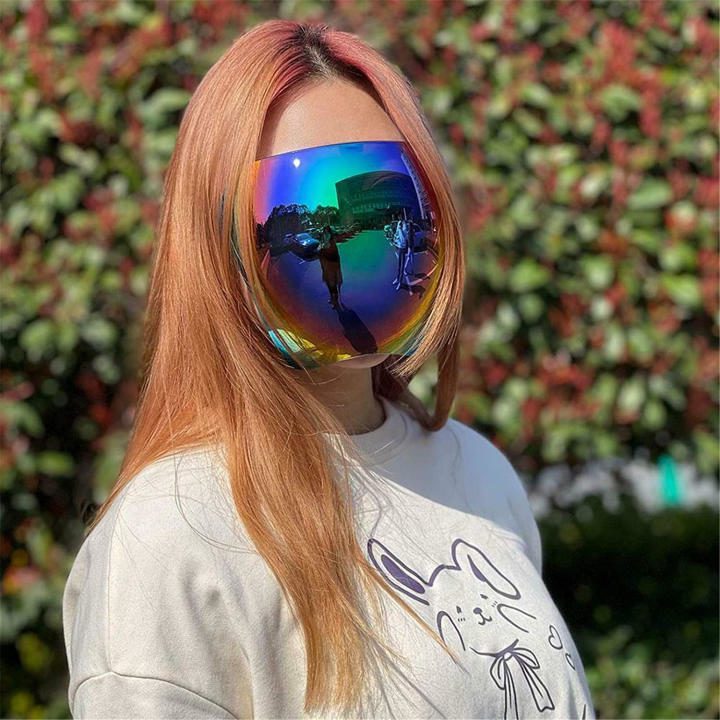 This full-face polarized large mirror sunglasses are convex sun visor that covers your entire face and is a combinations of UV-resistant PC panels and UV400 lenses designed to shield your eyes, nose, and mouth from the sun's blistering rays. With the pandemic still causing fear, these full-face sunglasses will protect your entire face from sneezes and airborne pathogens just like a face mask and even better.
The full-face mirror sunglasses has the appearance of a headless motorcycle helmet and can be gifted to the rider in your friends or family circle. It will at least keep the wind from slapping them in the face as well as bugs from blinding their eyes or airborne pathogens from entering their nostrils.
These full-face mirror sunglasses are unlikely to be a viable alternative for a face mask, but they might be used in conjunction with one if you enjoy wearing multiple things on your head at the same time.
Wickedgadgetry.com is a participant in the Amazon Associates Program, an affiliate program that allows sites to earn fees by linking to Amazon.com and affiliated sites.