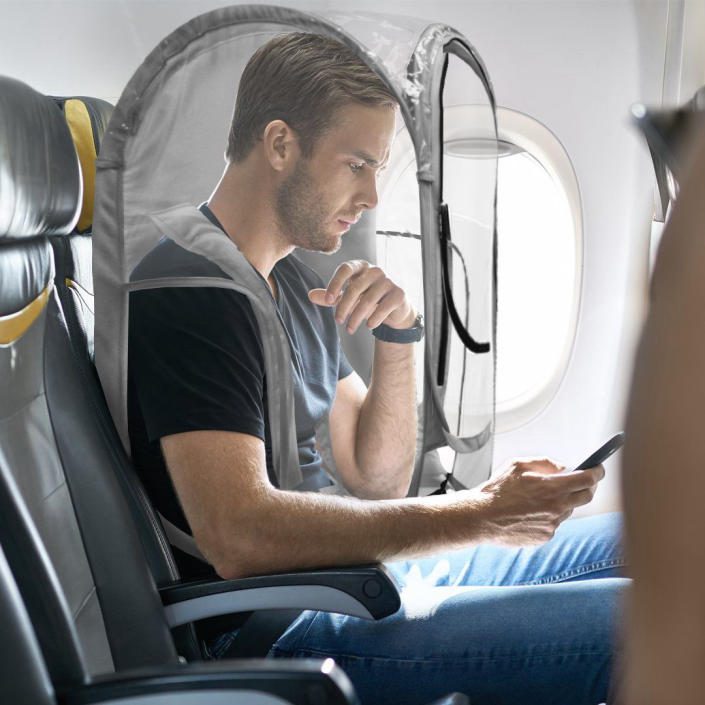 With the pandemic still here and the delta variant spreading, if you are worried about catching the latest variant of the coronavirus then the ShieldPod Wearable Protective Barrier may be an investment worth your money. The ShieldPod is a wearable protective barrier that shields you from germs and is supposed to block airborne virus transmission as well. It's ideal for airplane passengers, teachers, rail travelers, checkers, and those who work in an office environment.
The ShieldPod offers unparalleled protection so you can enjoy moments outdoors without fear of catching anything. It's sized just perfectly for teachers, and check-out staff to wear indoors, while on public transportation or working at your office desk. It's super lightweight, one-piece design with memory wires makes it easy to pop open and slip over your upper body while spacious armholes, a raised front panel and open bottom provide maximum ease of movement.
Wickedgadgetry.com is a participant in the Amazon Associates Program, an affiliate program that allows sites to earn fees by linking to Amazon.com and affiliated sites.