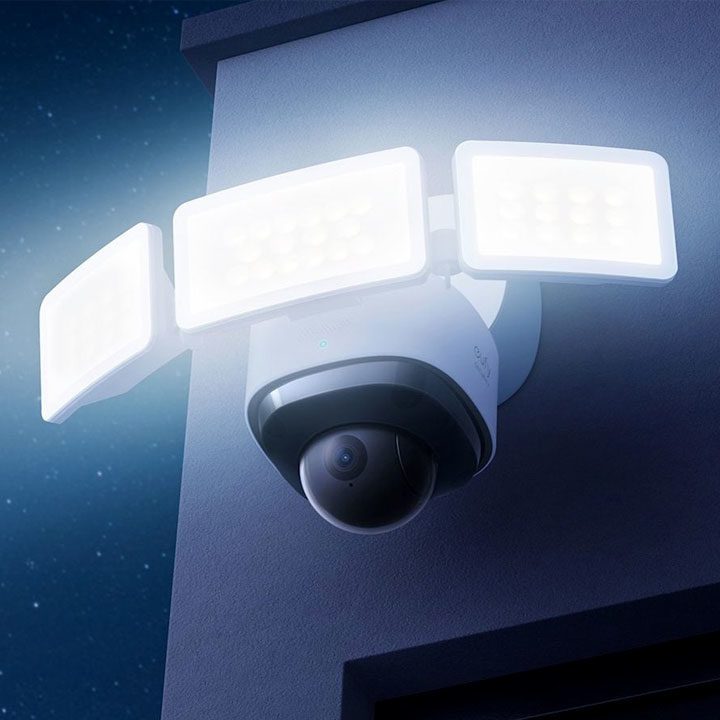 With the Eufy Floodlight Cam 2 Pro 360° home surveillance system, you can keep an eye on your whole yard, even blind areas. When live streaming or monitoring recorded footage, this smart security system has a 40-foot lighting range and a 2K Full HD camera to capture even the smallest details. In fact, the 3,000-lumen floodlight glares to discourage intruders while also providing excellent lighting for full-color photography.
The device illuminates the surrounding of your home thanks to the three lighting curved panels. With built-in artificial intelligence, it can tell the difference between a human and an object and start recording automatically. As a result, it will track human movement rather than inanimate objects, so you never mistake an intruder for a stationary or moving object. In addition, the Eufy Floodlight Cam 2 Pro spotlight brightness can be adjusted to suit your needs.
Wickedgadgetry.com is a participant in the Amazon Associates Program, an affiliate program that allows sites to earn fees by linking to Amazon.com and affiliated sites.