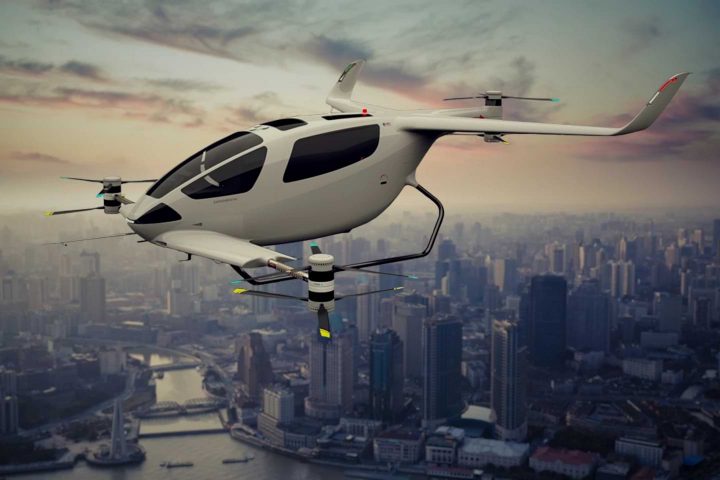 Electric aircrafts are slowly becoming mainstream and the Y6S Plus Electric VTOL aircraft by Autonomous Flight is a forerunner on the path to truly VTOL autonomous electric aircrafts. VTOL aircrafts require no runway to takeoff, which makes them ideal for urban transportation environments. In such urban environments, the top of most structurally sound buildings can serve as a takeoff and landing pad. The Y6S has an 80-mile range which is more than enough for most urban environments around the world and it can carry up to six passengers.
Most of the world's population will live in urban areas in the near future. With increased congestion of urban areas from vehicular and pedestrian traffic comes the need for an alternative, and electric VTOL airplanes fills that capacity. These vehicles will allow easy commute to different parts of urban areas and intercity transportation, making it convenient to live and work in another city. For an electric aircraft that will operate in congested urban areas, the Y6S was built using carbon fiber composite material for a truly lightweight airframe.
The aircraft will meet emission requirements for every major urban area because it uses no fossils fuels and produces zero emissions. The design of the aircraft itself is revolutionary in aviation design, featuring two rotors per pylon, two sets in the front and two in the rear. The rotors tilts between vertical and horizontal for upward and forward thrust, while the single rotor in the rear provides ample forward propulsion.
For an electric aircraft built with super light material, the YS6 Electric VTOL aircraft can reach cruise speed of up to 125 mph and a hypothetical flight from Wall Street to JFK airport will only take 12 minutes of flight time. That is much faster than taking a car through New York City rush hour congestion. In the beginning of operation the YS6 will require a pilot but future versions will be completely autonomous systems.
Check it Out on Electric VTOL News