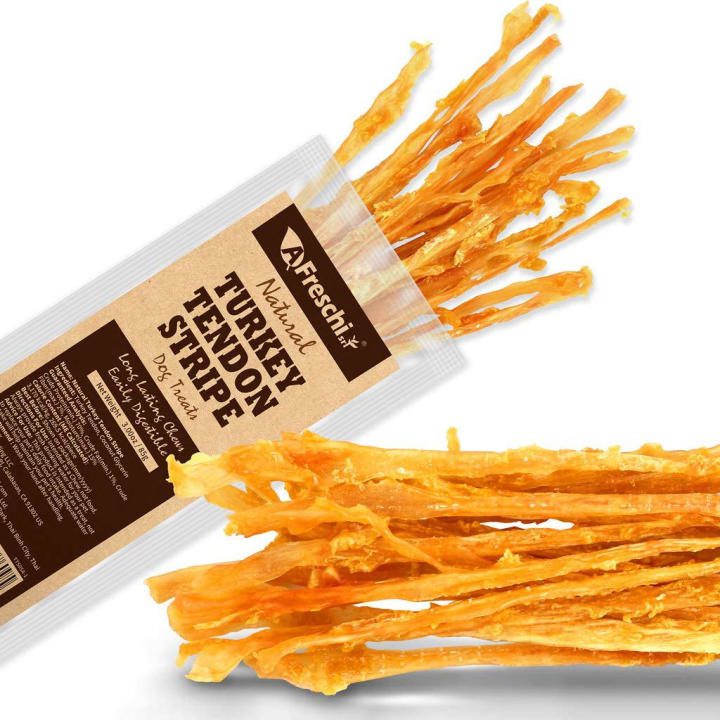 Pamper your dogs with these all-natural Turkey tendon that will have your dog coming back for seconds. This hypoallergenic, easy to digest dog chew treat is an alternative to rawhide and is sourced from US turkey fed with no preservatives, antibiotics, steroids, growth hormones, artificial coloring or any other ingredient that may be harmful to your pet.
It's an extremely delicious and high-protein, low fat, gourmet treat is slow roasted for maximum flavor and ideal for rewarding your dogs during training or for just being a good doggy. In addition to satisfying your dog's palate, the tasty tendons strengthens the gums and improves the overall health of your dog.
Made from all-natural, preservative free, Turkey tendon and Coconut Glycerin, the snack can be broken off into smaller pieces for smaller dogs and is ideal for any size dog even the ones with sensitive tummies.
Wickedgadgetry.com is a participant in the Amazon Associates Program, an affiliate program that allows sites to earn fees by linking to Amazon.com and affiliated sites.T