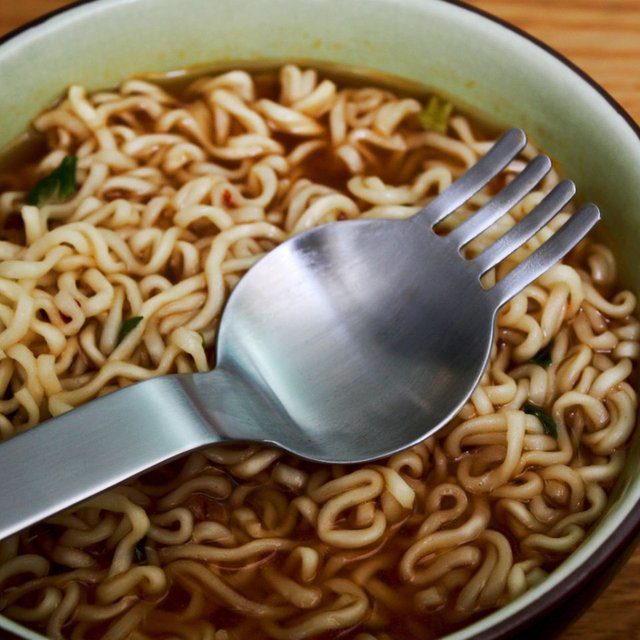 Does anyone have a clue how to eat ramen noodles? Should you use a spoon or a fork? If you use a fork, you can only pick up the noodles without the soup. On the other hand, if you use a spoon, you can only pick up the soup without the noodles. What a dilemma? Well not anymore if the Ramen Noodle Spoon Fork would have any say about it. This spoon and fork in one, is the very definition of form and function.
Designed by Masami Takahashi, this spoon and fork blend makes eating ramen noodles super easy and satisfying by being able to scoop up both the soup and the noodles at the same time. They are a heaven-sent for ramen noodle fans who become disappointed when all the noodles are finished and an entire bowl of soup is left over using a fork or the opposite using a spoon. The fork spoon blend is an everyday utensil that is dishwasher-safe and small enough to carry around in your pocket.
Wickedgadgetry.com is a participant in the Amazon Associates Program, an affiliate program that allows sites to earn fees by linking to Amazon.com and affiliated sites.