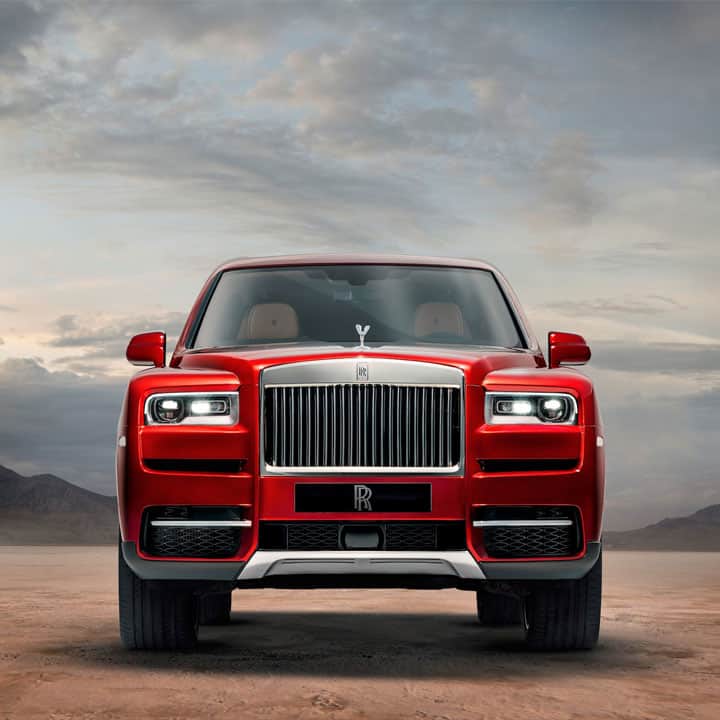 Rolls Royce unveiled its first SUV to the world promising that this new SUV will be a true off the road SUV while maintaining the regality of what we have come to expect from Rolls Royce vehicles.  Named the Cullinan, it weighs a turtle crushing 5,800 pounds and retails for a mind blowing $325,000.  Longer and wider and heavier that competitor SUV's in its class, the Cullinan rides high on 22-inch wheels with low profile tires which are ideal for on-road driving but not so ideal for off-road.
The exterior is typical Rolls Royce elegance with flashy chrome grill and ornaments that we have come to expect from Rolls Royce.  The interior design and layout is outstanding, featuring ultimate luxury and comfort with ergonomic controls and state of the art technology.  A 6.75-liter, twin-turbocharged V12 powers this behemoth along delivering 562 horsepower and 627 pound-feet of torque.  A new double-wishbone front axle and five-link rear improves agility, stability and lateral control while steering and improves overall ride comfort.
As with other Rolls Royce car models, the Cullinan incorporates an adapted version of its computer-controlled self-leveling air shocks with larger air struts with greater air volume to absorb impacts and improve ride comfort on rough terrain.  Depending on your taste if you can shell out $325,000, the Cullinan is the top of the line choice but if you are strapped for cash you can settle for a lower priced alternative like the Bentley Bentayga or the Range Rover SV Coupe each with starting prices a little lower than the Cullinan.