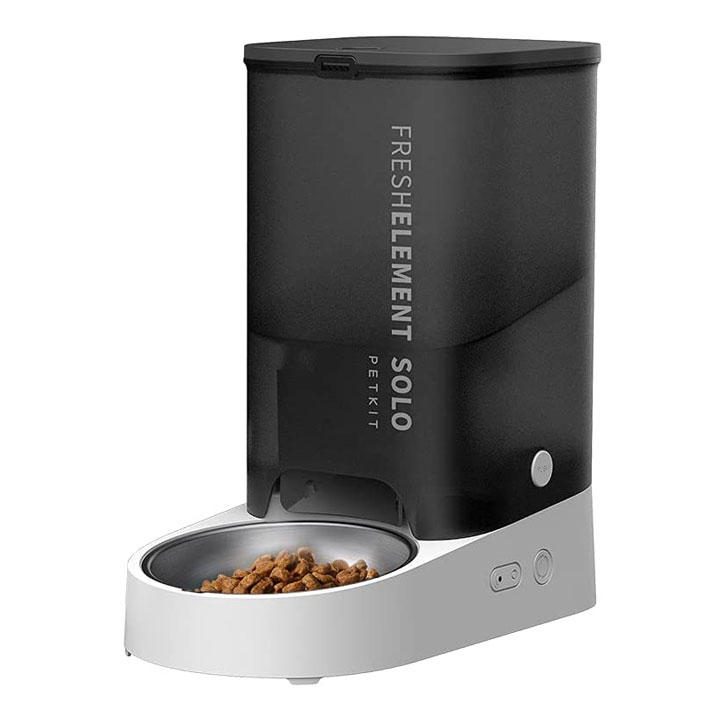 If your dog or cat eats their food too quickly, the PETKIT Fresh Element Solo smart pet feeder may help you keep track of portions. This smart feeder has a 3-liter capacity and delivers 50 grams of food at a time to prevent overeating. It has three locking methods to keep all sorts of food fresh, including dry and freeze-dried foods. Furthermore, your pet will like this clever pet food.
Because it has a 6-degree inclination and a slightly raised base, it prevents neck strain when eating. If you need to fill your pet's bowl manually, it has a manual feeding button. You may even plan feeding times for when you are not at home. Plus, you'll never forget mealtimes again, just fill it up and go about your business. Finally, owing to its clog-free design, you'll never have to worry about clogs.
Wickedgadgetry.com is a participant in the Amazon Associates Program, an affiliate program that allows sites to earn fees by linking to Amazon.com and affiliated sites.