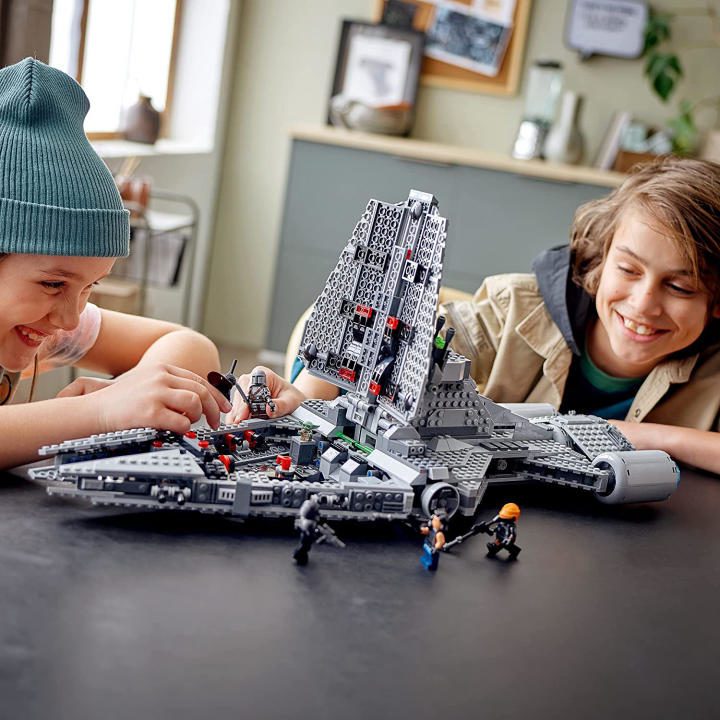 Are you a Mandalorian fan? Then the LEGO Star Wars Imperial Light Cruiser construction set is for you. This brick-built model comes with 1,336 parts and is suitable for children aged 10 and above. The model includes a bridge that also serves as a grip for launching it into the air. It also features two rotating turrets with spring-loaded shooters, as well as two TIE Fighters.
You'll get not just the cruiser, but also five mini-figures; Cara Dune, Fennec Shand, Grogu, Moff Gideon, Dark Trooper, as well as the Mandalorian. It also includes weapons like the Amban phase-pulse blaster, spear, and darksaber, allowing you to fully immerse yourself in the battle. Follow the step-by-step directions to put it together.
Wickedgadgetry.com is a participant in the Amazon Associates Program, an affiliate program that allows sites to earn fees by linking to Amazon.com and affiliated sites.